Message from the President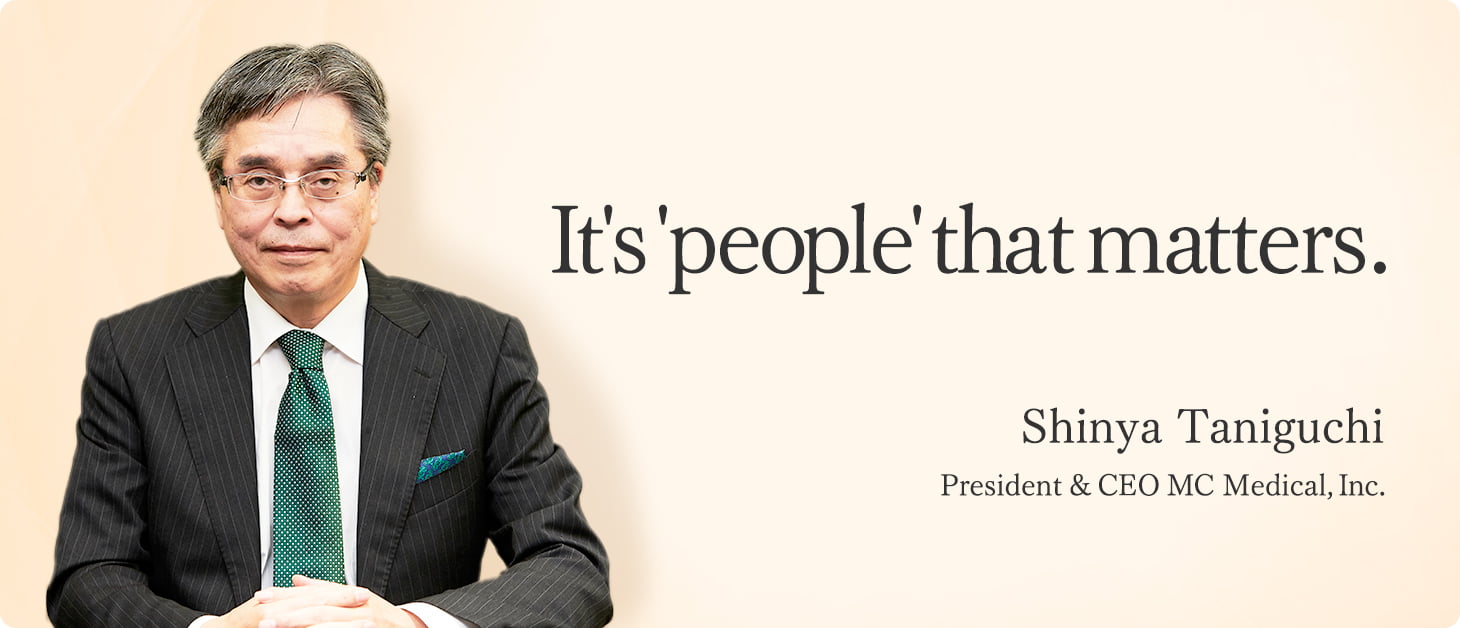 It's 'people' that matters.
It's 'people' that matters. That has been MC Medical's motto ever since our establishment in 1989.
Our ultimate goal is to protect the lives of every individual and to secure their good health. We value our good relations with our business partners, through which we form an ally of support for doctors, nurses, researchers, and others who work and research in the field of healthcare.
Our products are human-friendly.
MC Medical ensures that each and every product is human-friendly. We supply patient-friendly products, such as non-invasive or minimally invasive therapeutic instruments.
We also carefully select instruments and devices for doctors and researchers in the field: devices that are user-friendly and have excellent functional quality.
We bring advanced technology from around the world to Japan.
We provide a thorough solution for all needs.
We are proud of our global network, a valuable asset of MC Medical and our parent company, Mitsubishi Corporation Group.
Our global network enables us to grasp the slightest clues of changes in the realm of healthcare faster than anyone else. Therefore, we are able to introduce the most advanced technologies, products, and services to Japan.
In addition, by working together with all companies affiliated with the MC Healthcare Group, we offer thorough solutions for customers so that we are able to respond to their desires and needs comprehensively.
We will strive to fulfill these philosophies as stated above, and we will continue to put our full effort into our work so that we can contribute to the development of Japan's medical and healthcare systems in any way possible.